Managed Antivirus offers centralized management and monitoring capabilities for Microsoft Defender Antivirus, an existing next-gen antivirus solution built into Windows.
To learn more, join us for our Managed AV Announcement Webinar on
January 27 at 11:30am ET
with our Huntress founders to discuss this service in more detail. Hope to see you there!
How does Managed AV work?
Managed AV starts out in Audit mode. In this mode, Huntress captures data about Microsoft Defender Antivirus on all endpoints deployed within your Account. You can then head over to the Managed AV service dashboard where you will find detailed status information for Microsoft Defender Antivirus running on each of your endpoints.
Managed AV starts out by default in Audit mode. In Audit Mode, we gather information about Microsoft Defender's status and configuration and use the data to populate the dashboard only; no changes are made to Defender's configuration.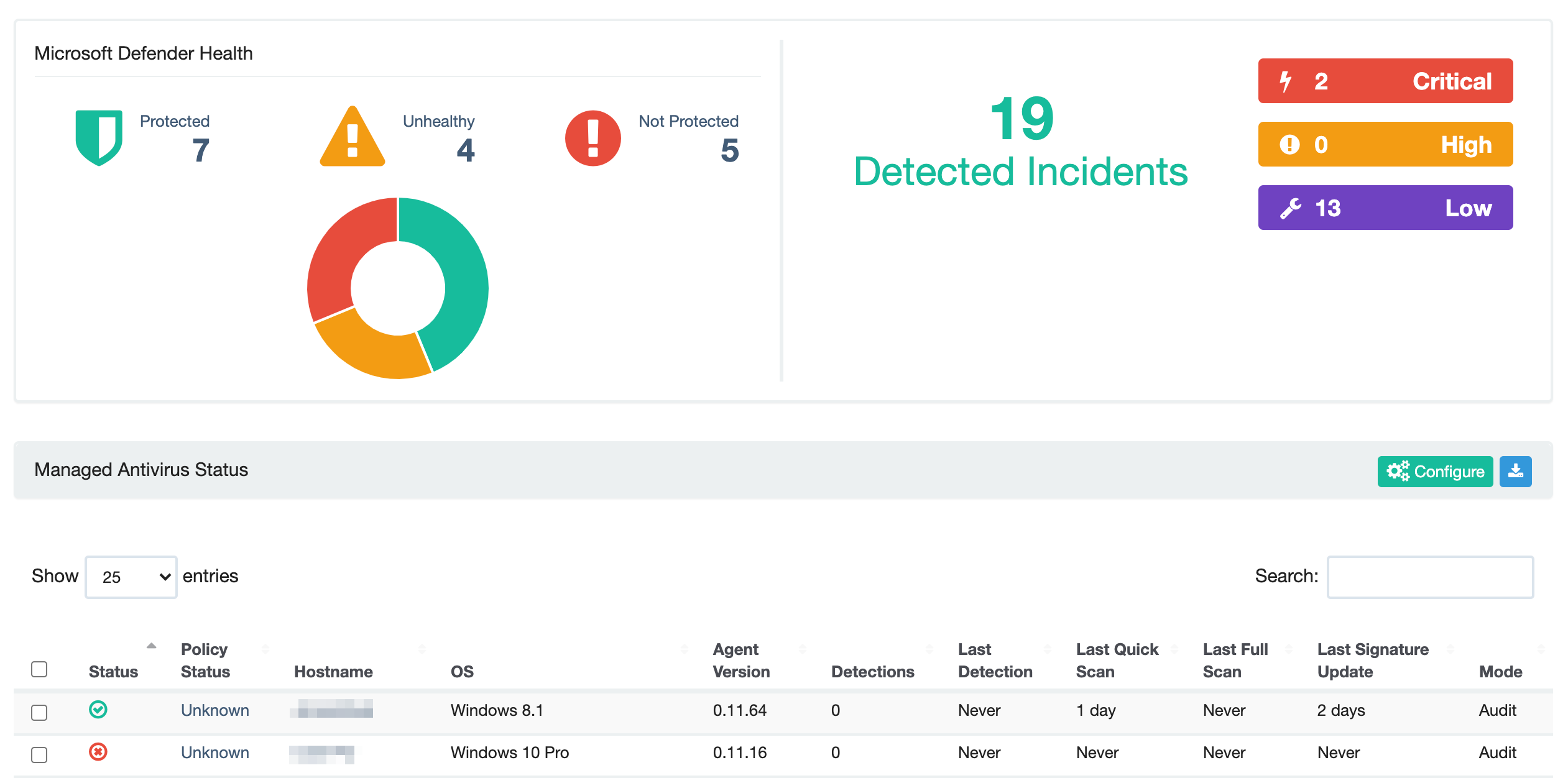 How can I start managing policies for Microsoft Defender Antivirus?
If you want to start managing Microsoft Defender Antivirus, you can choose to move from Audit Mode into Enforce Mode.
Our Managed AV product provides an intuitive way to manage policies (such as path exclusions) at the account, organization, and agent level. The settings you configure will be applied according to that hierarchy. After your policy is defined, you can push it down to your endpoints by moving from Audit to Enforce mode on a per agent basis or to multiple agents via a bulk action from the Managed AV dashboard..
Head over to your left hand side bar and click on the Managed AV icon on your bottom left sidebar and check it out for yourself!