improved
new
Partner Enablement
Expansion of Partner Enablement Service
We are expanding our educational and marketing assets! We're planning on adding new materials into our Partner Enablement Service. If you want a preview of what we have in store, go to the sidebar on the left hand side and click on the Partner Enablement icon: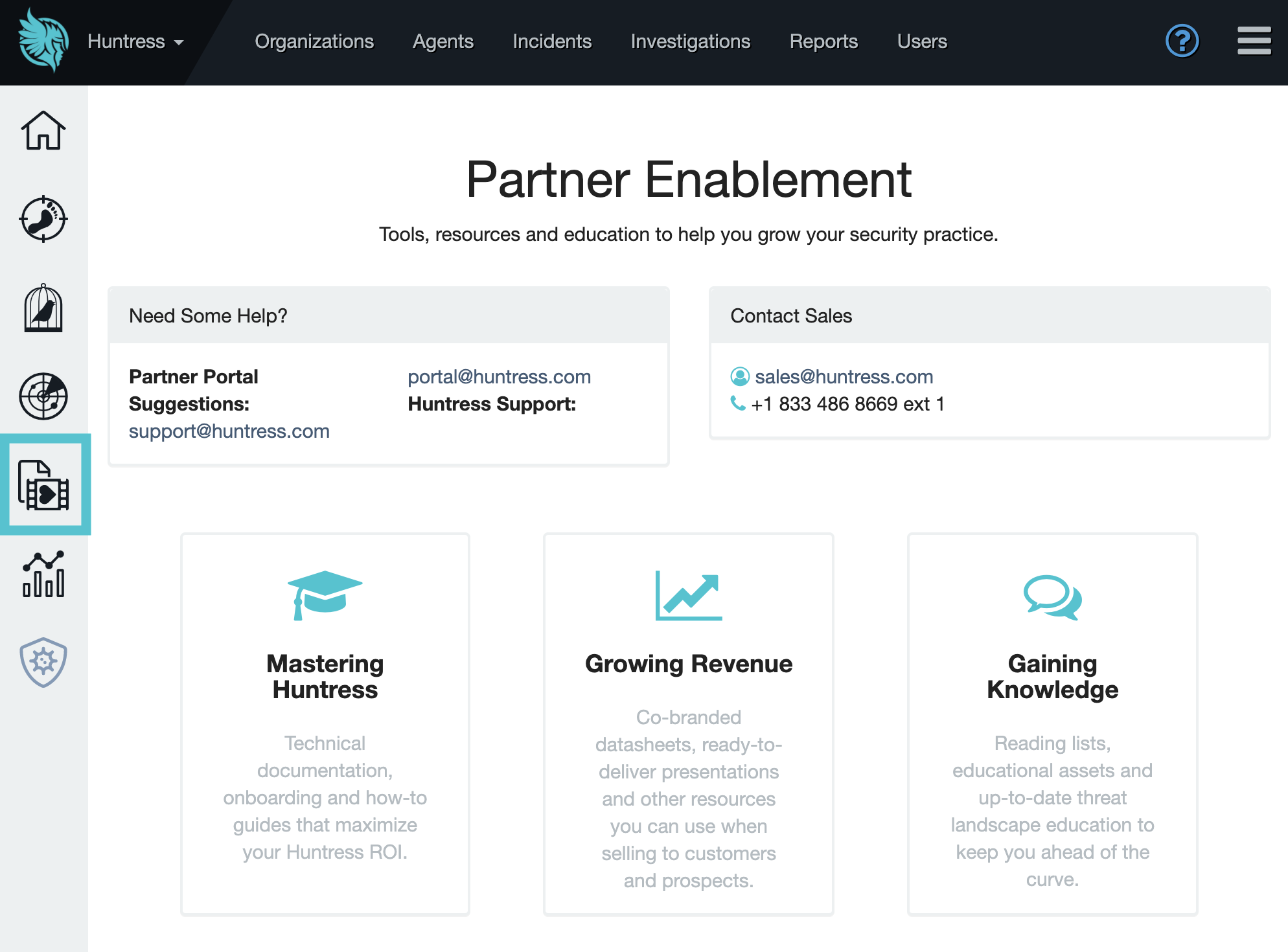 You'll see three primary sections for Partner Enablement:
Mastering Huntress
: This section will be packed with materials to become more knowledgeable with Huntress and ensure you're maximizing your ROI. Check back for technical documentation and training, onboarding and configuration guides, and feature/benefit overviews—so your team can truly master the platform and effectively layer it into your security stack.
Growing Revenue
: Once you've got a working knowledge of the Huntress platform, it's time to turn your attention toward your clients. The materials here will include co-branded datasheets, videos and client-facing presentations for you to up level your clients.
Gaining Knowledge
: Education, training and enablement are at the core of our business. Whether we're exposing hackers' tricks and methods or working with our partners to investigate active threats, our commitment to simplifying and improving SMB cybersecurity is unchanging. This section will focus on informational resources, recommended reading lists, demos and other materials to make you aware of emerging threats, provide frameworks for your security maturity journey, and more.
Keep checking back for new additions as we expand this part of our Huntress Platform!